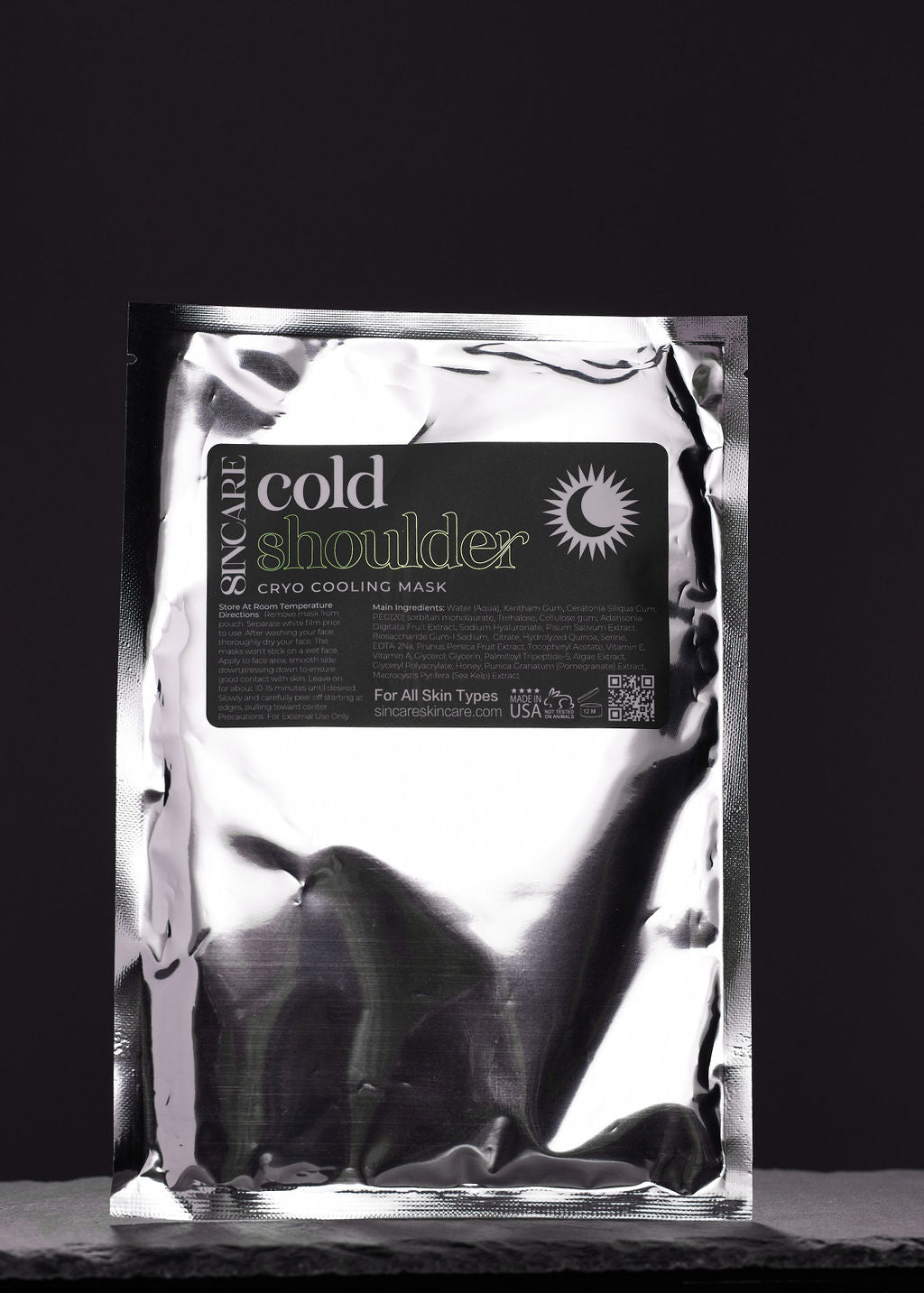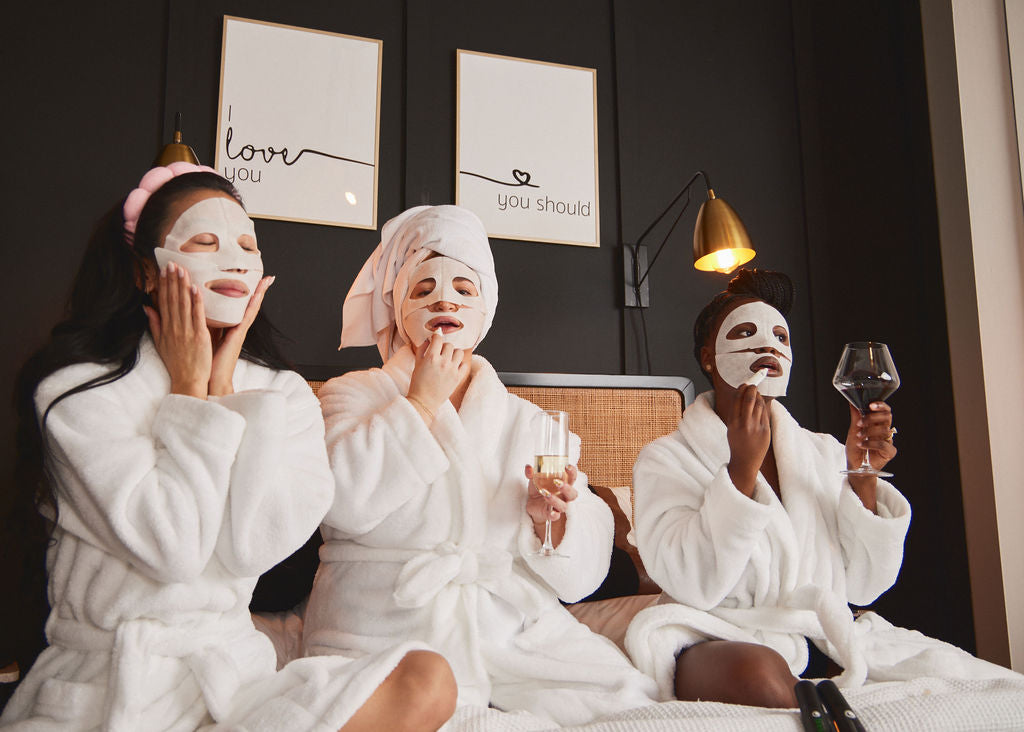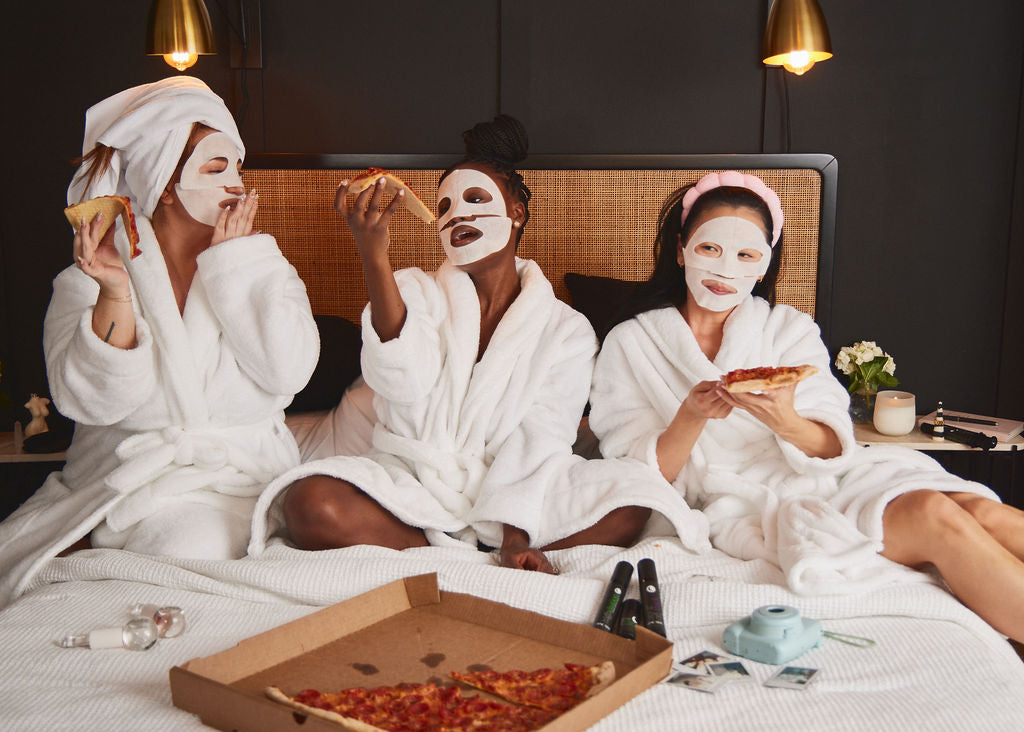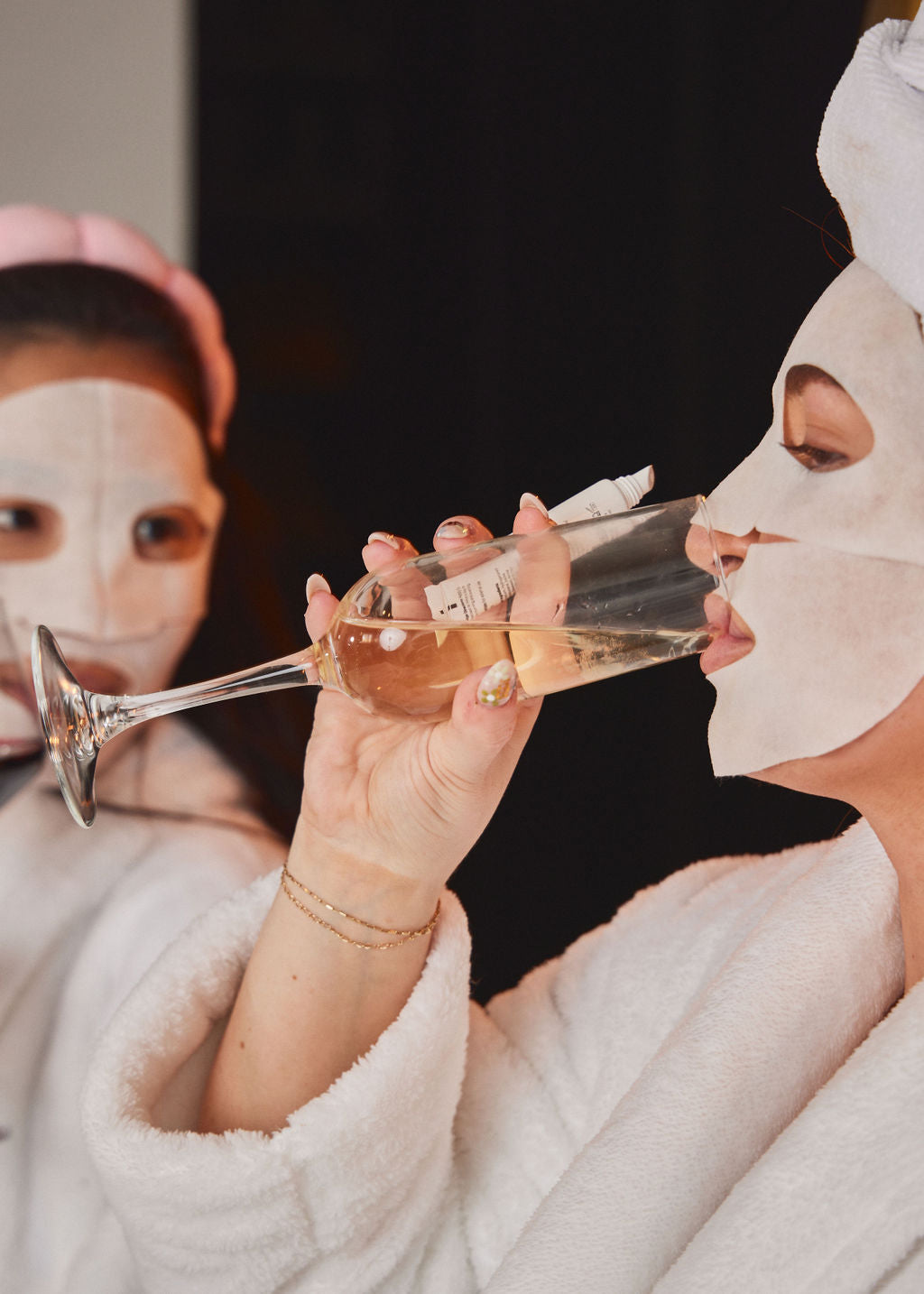 Cold Shoulder
Give Father Time the cold shoulder with this 2-part cryo cooling mask perfect for post-aesthetic treatment care. From hydration to detoxification, Cold Shoulder promotes healthy skin that helps you serve all the right looks.
Sinfully Hot Takes:
Anti-aging? Say no more. The advanced ingredients and peptides in our cooling mask stimulate collagen production deep below the skin's surface to fade fine lines and wrinkles and promote a smoother, firmer look.

Algae extract hydrates and softens while apple extract and brown seaweed detoxify and heal the damage caused by the sun. 

For even better results, we've added antioxidant-rich pomegranate extract to promote skin regeneration and hyperpigmentation control. The added bonus? It even helps with the topical effectiveness of sunscreen – Sun, your time is officially up.
Thoroughly cleanse your face and pat dry before use. For the best results, use the lip mask immediately after opening it.
Apply mask to lips by gently pressing to the skin. Wear the lip mask for about 20 minutes or while you rest (but no longer than 3 hours). When ready to remove, peel off gently and discard.
Do not reuse.
Use Cold Shoulder after intense aesthetic treatments or between treatments to infuse Hyaluronic Acid into the skin.
Active Ingredients:
Hyaluronic Acid, Resveratrol
Ingredients:
Red Wine Polyphenols, Water (Agua), Glycerin, Hyaluronic acid, Hydrolyzed Glycosaminoglycans, Sodium PCA, Algin, Aloe Extract, L Ascorbic Acid, Dimethiconol, Natural Moisturizing Factor, Butylene Glycol, Palmitoyl Dipeptide-7 Elastin Hydrolyzed-collagen