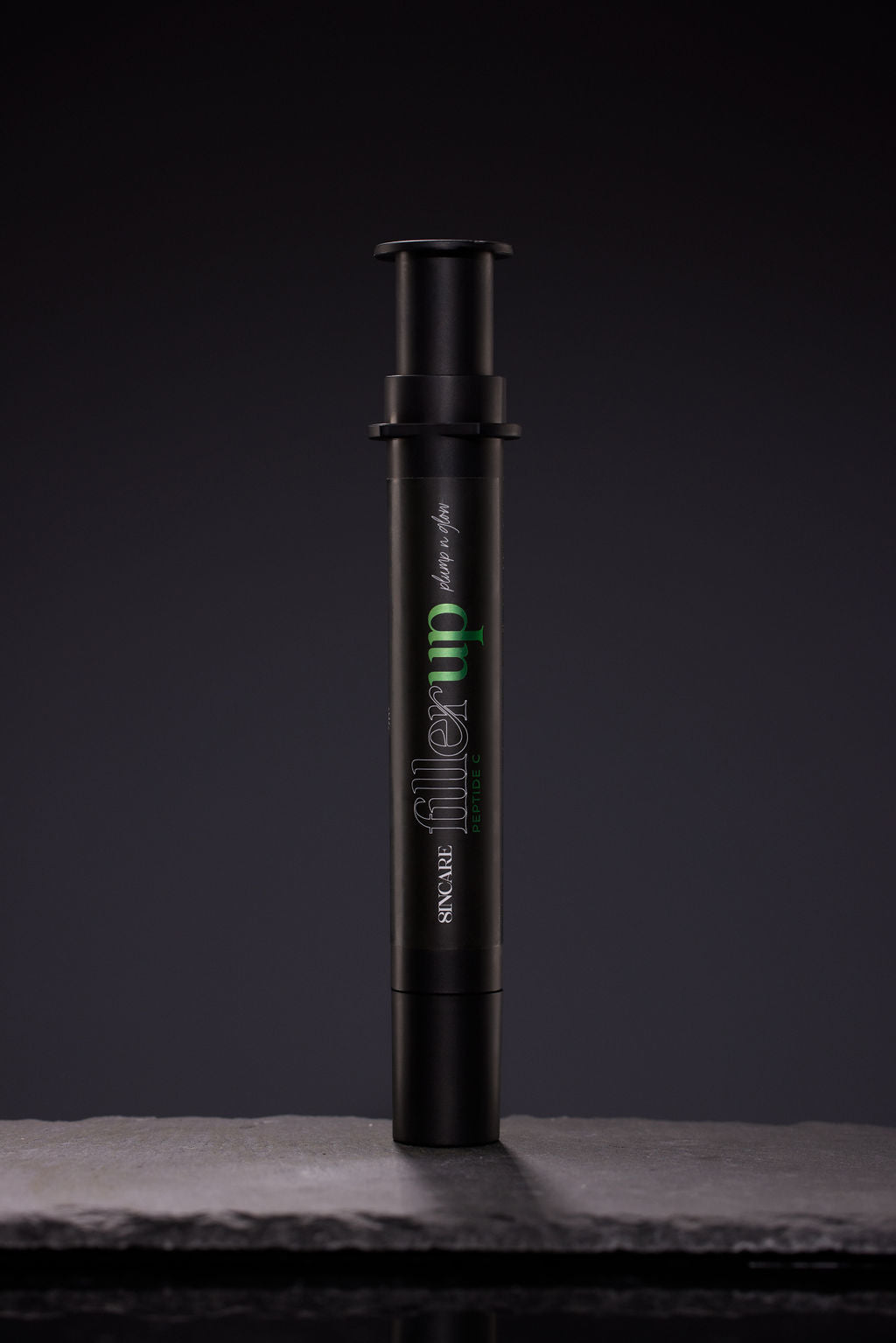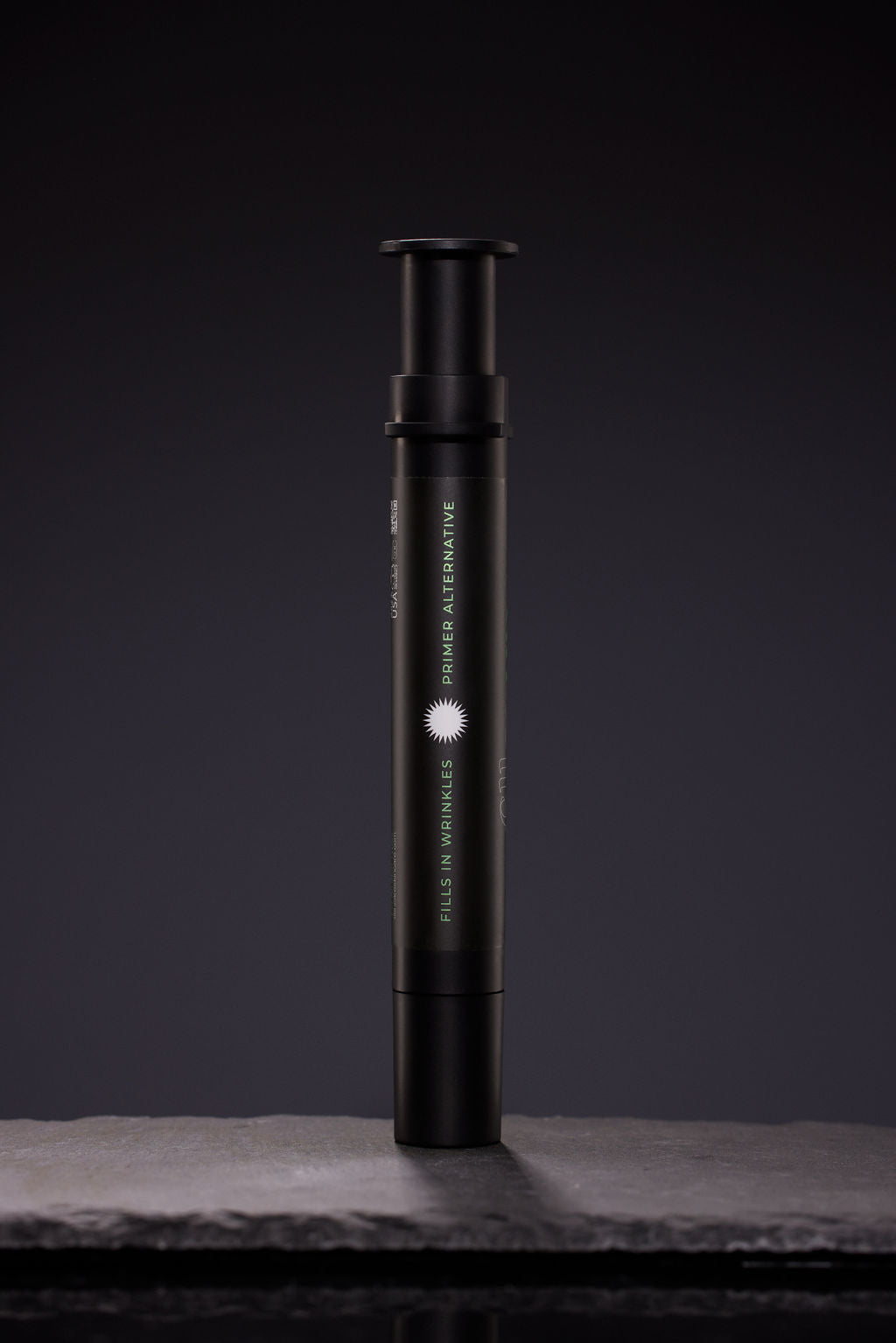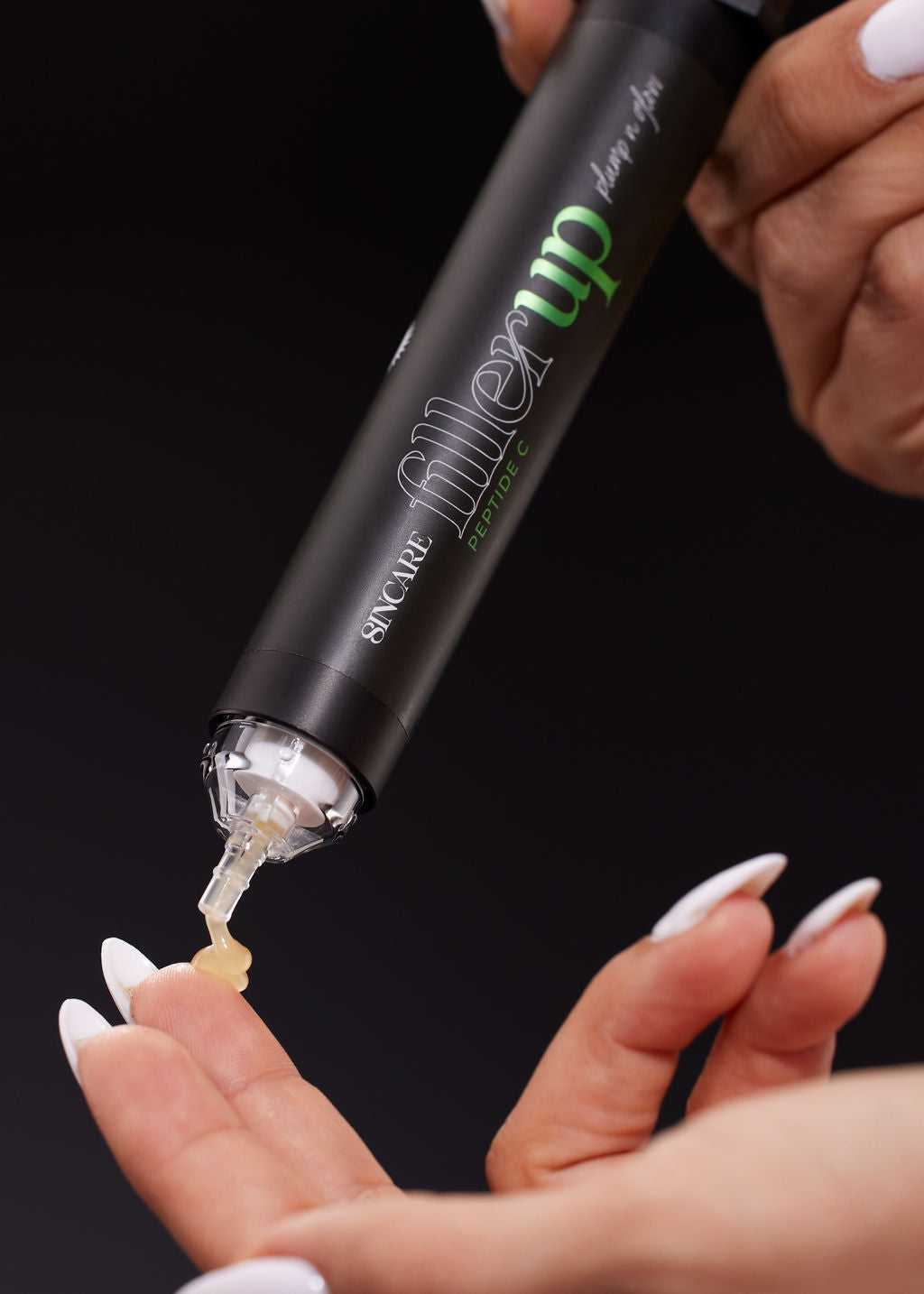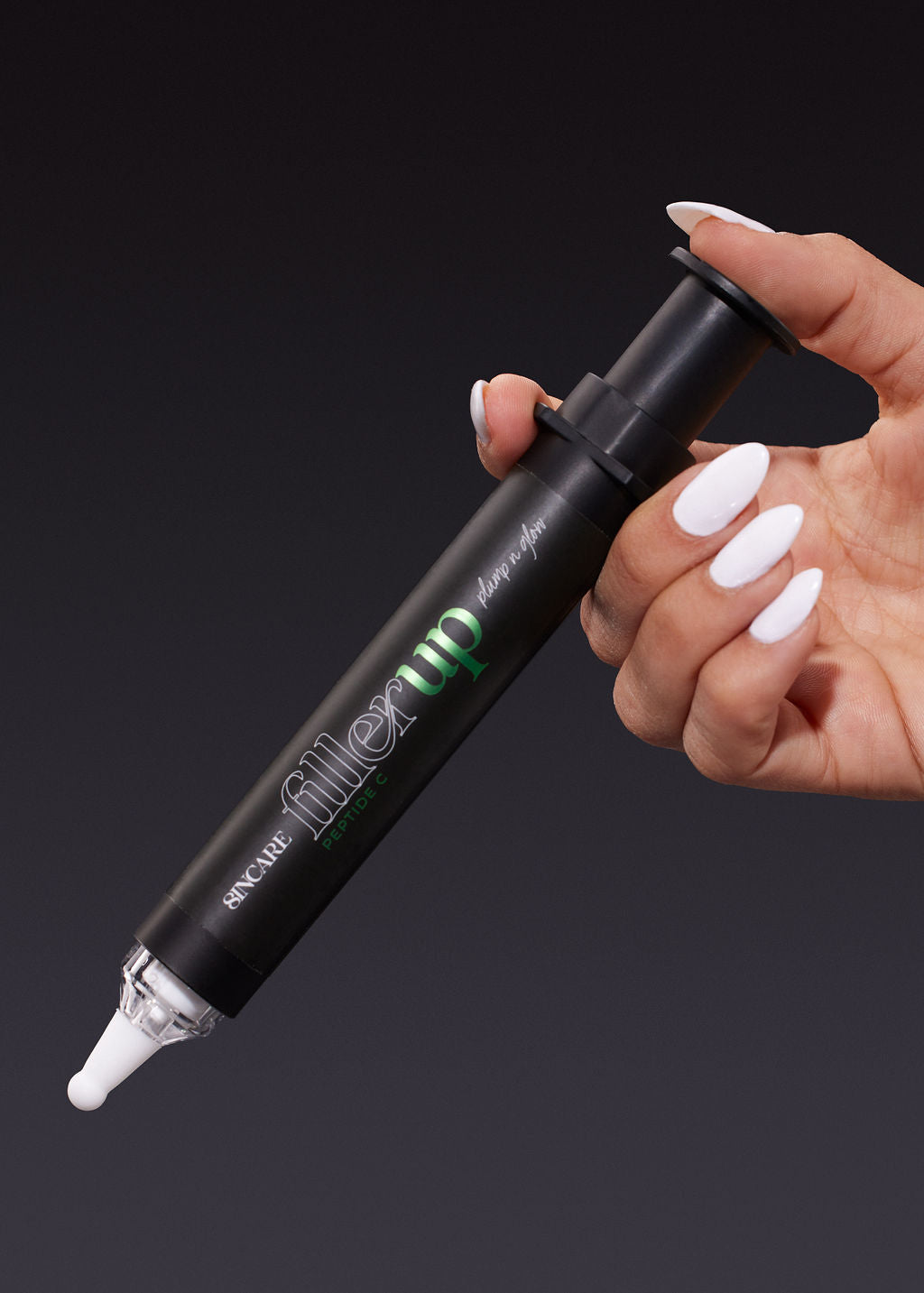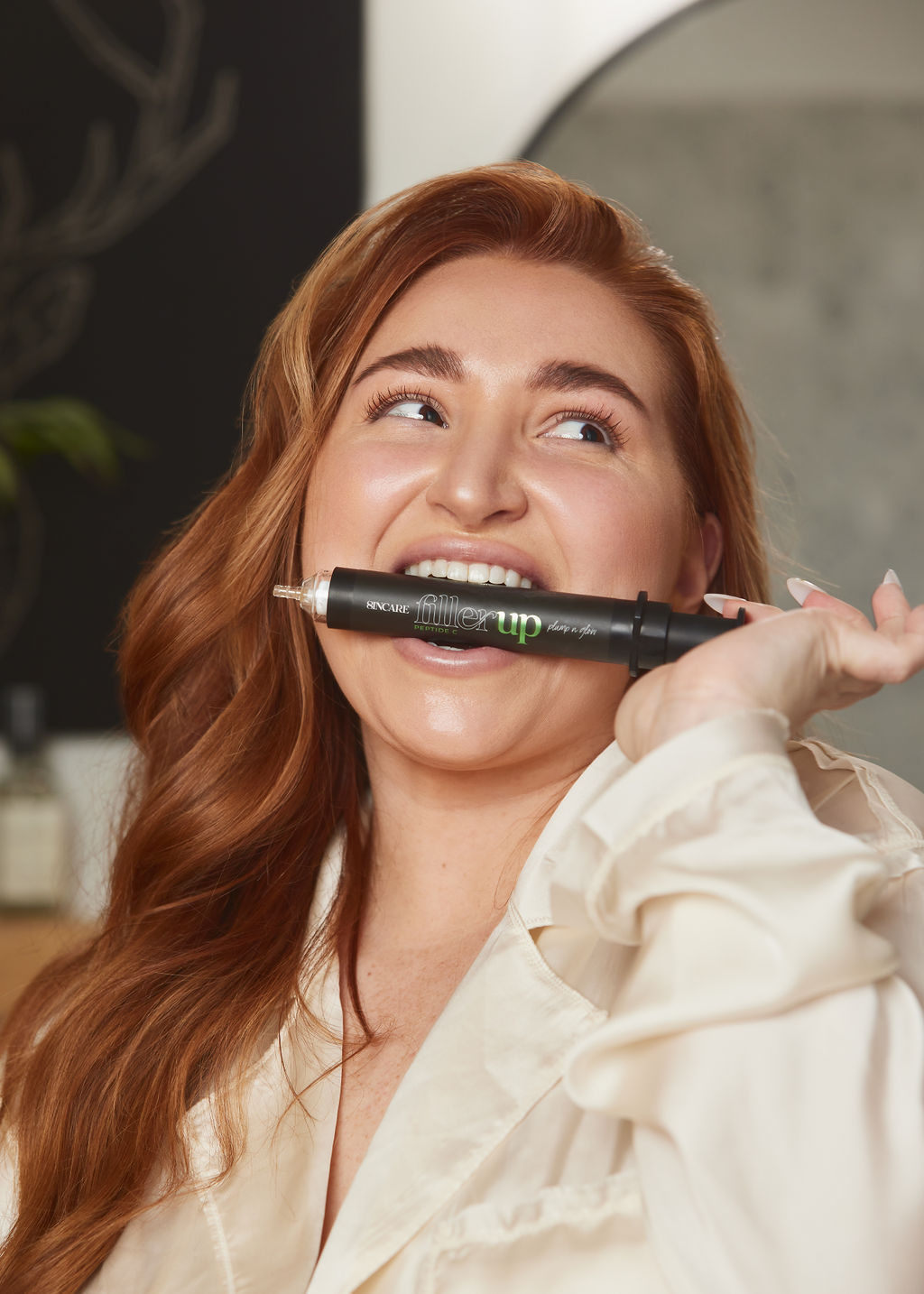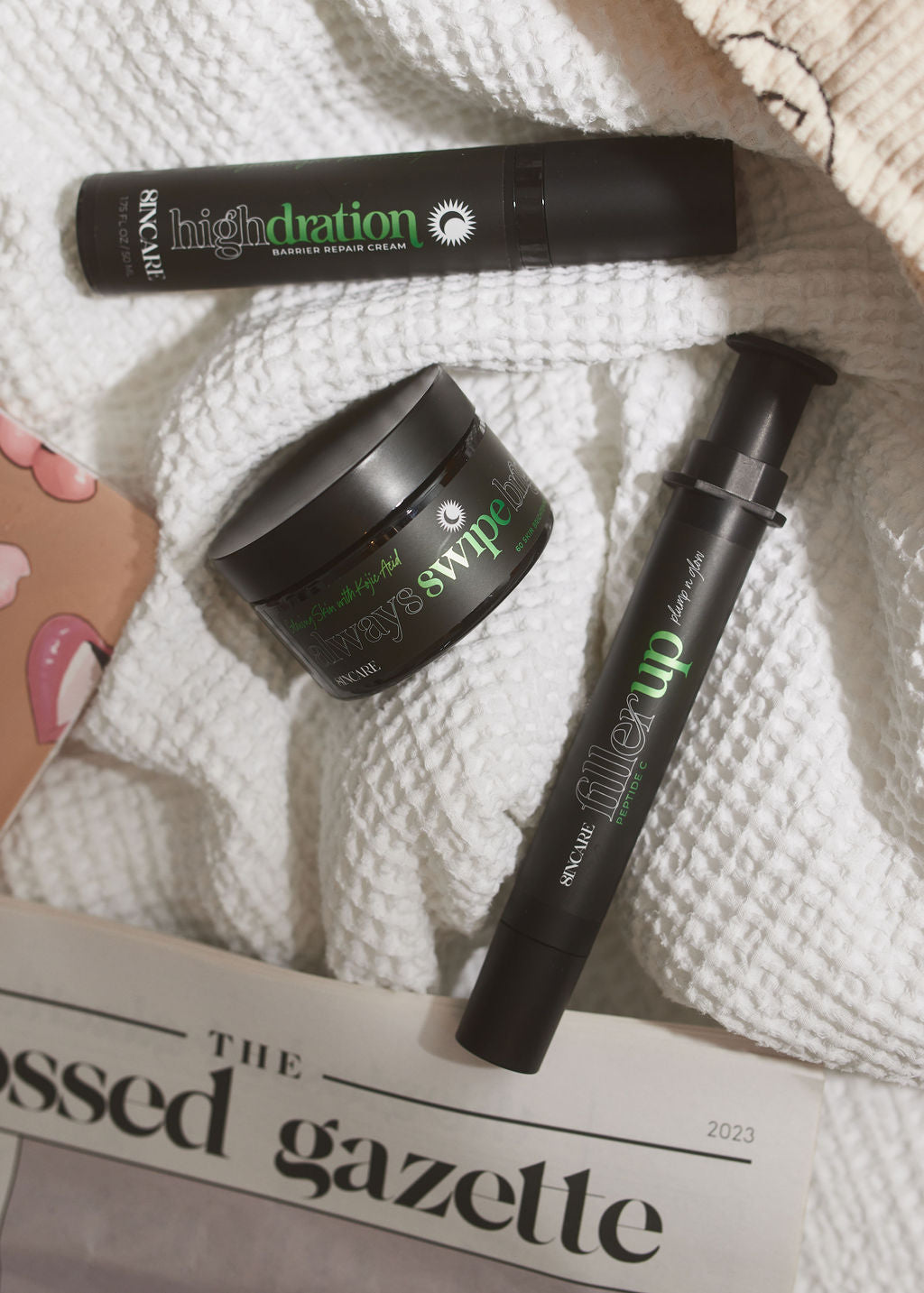 Filler Up
We call her Filler Up because she's absolutely packed full of Vitamin C and antioxidants designed to keep your skin looking and feeling plump & radiant all day. She's serving fresh filler without the bruising or swelling.
Sinfully Hot Takes: 
One of the formula's key ingredients mimics the effects of retinol by promoting new cell growth and collagen synthesis without the annoying redness-causing stinging or irritation.
While your new skin cells are busy growing, Cyclopentasiloxane takes the stage serving a silky feel and creating a protective barrier on the skin. She gives the face a plump look, filling in fine lines and wrinkles. Because our Vitamin C gel contains an ingredient that promotes wound healing, it's a science-backed product that your skin will love after laser treatments or other medspa procedures.
Filler Up is enhanced with green tea leaf extract, passion fruit extract, and olive and sunflower oils to soothe skin and help retain moisture throughout the day.
For all skin types. Apply daily in the morning. 
Video Demo Coming Soon...
Use Filler UP to maintain results from dermal filler, Sculptra, thread lifts and PRP EZ Gel.
AM: Cleanser, One Bright Stand, Filler Up
PM: Cleanser, Under the Skinfluence 5x/week, Poregasm Glow Pads 1x/week, Lay it on Thick, Tox Fix Spot Treat, Less Baggage 
Cyclopentasiloxane, Polysilicone-11, Ascorbyl Linoleate, Myristol Pentapeptide-17, Myristol Nonapeptide-3, Ethyl Olivate, Ethyl Safflowerate, Squalane, Passiflora Edulis Seed Oil, Lysophosphatidic Acid, Tocopherol Acetate, Bisabolol, Camellia Sinensis Leaf Extract, Polyaminopropyl Biguanide