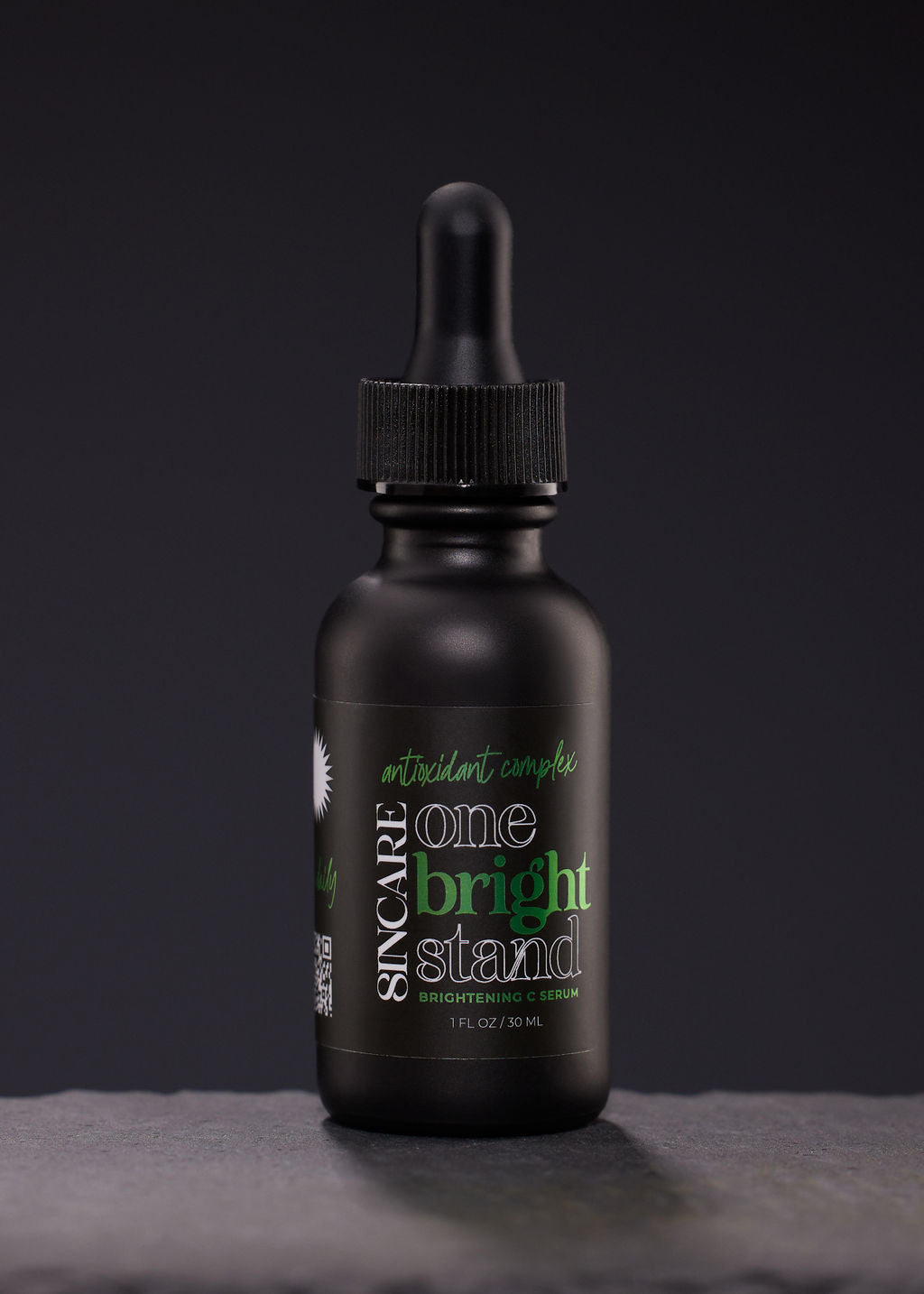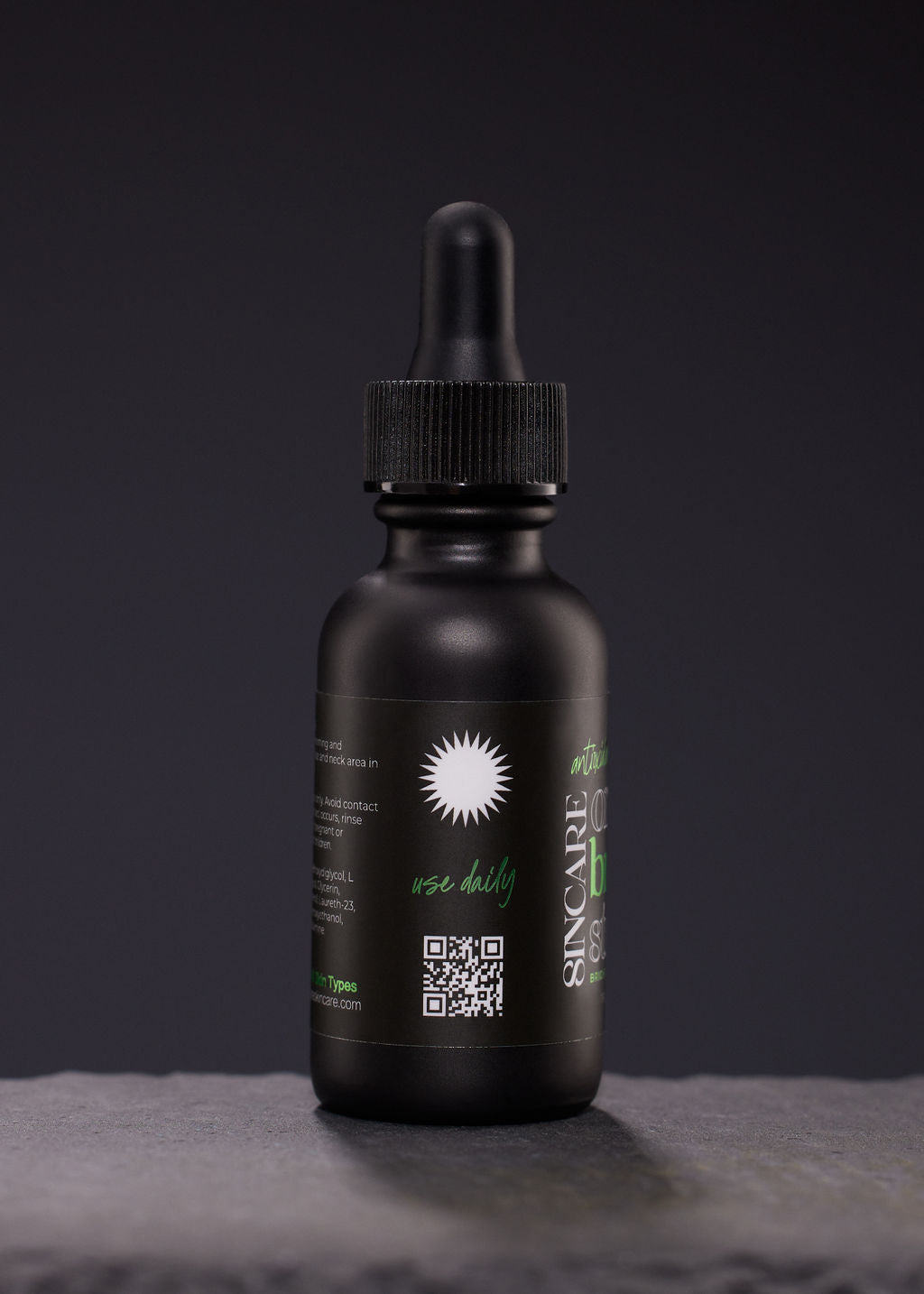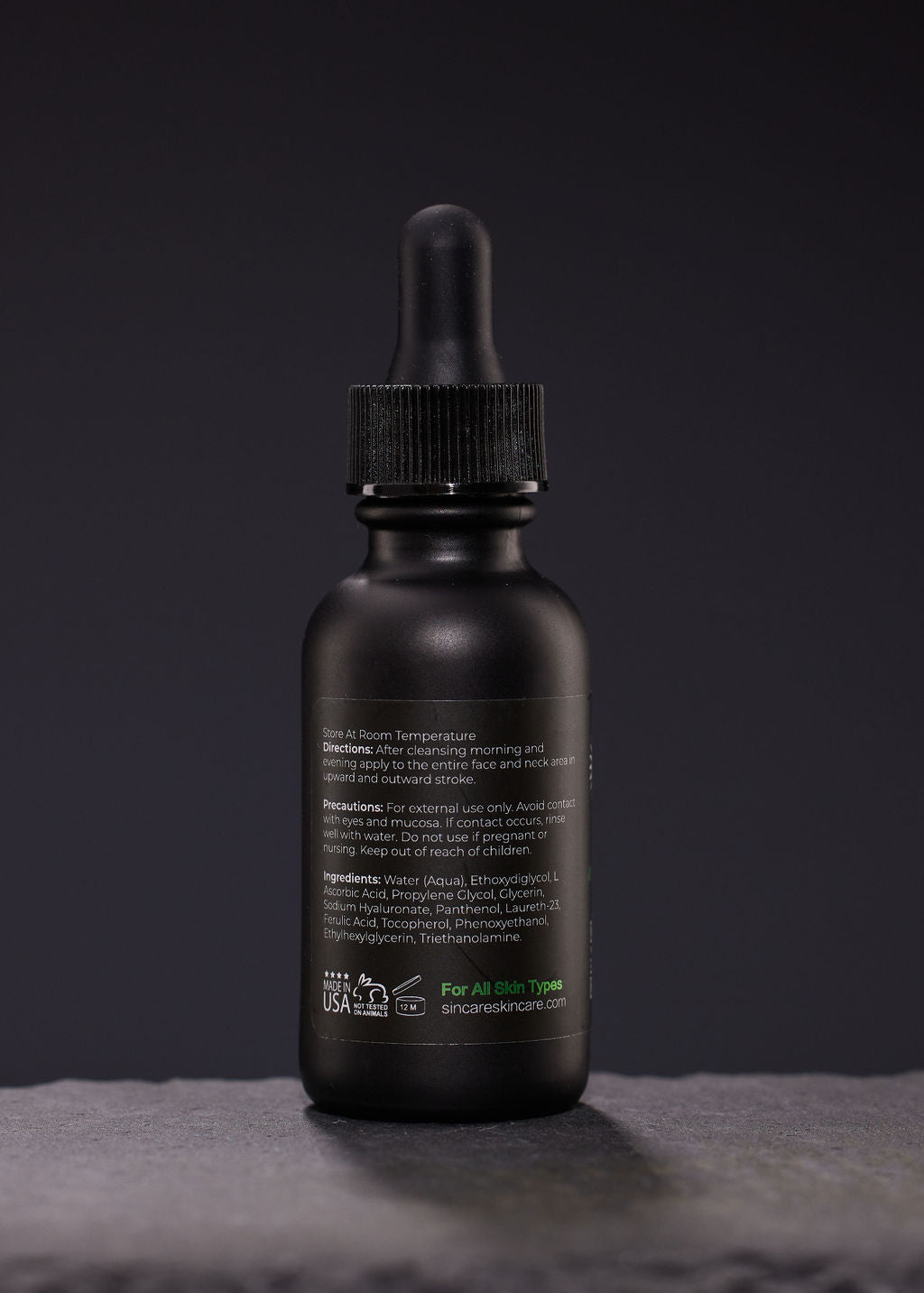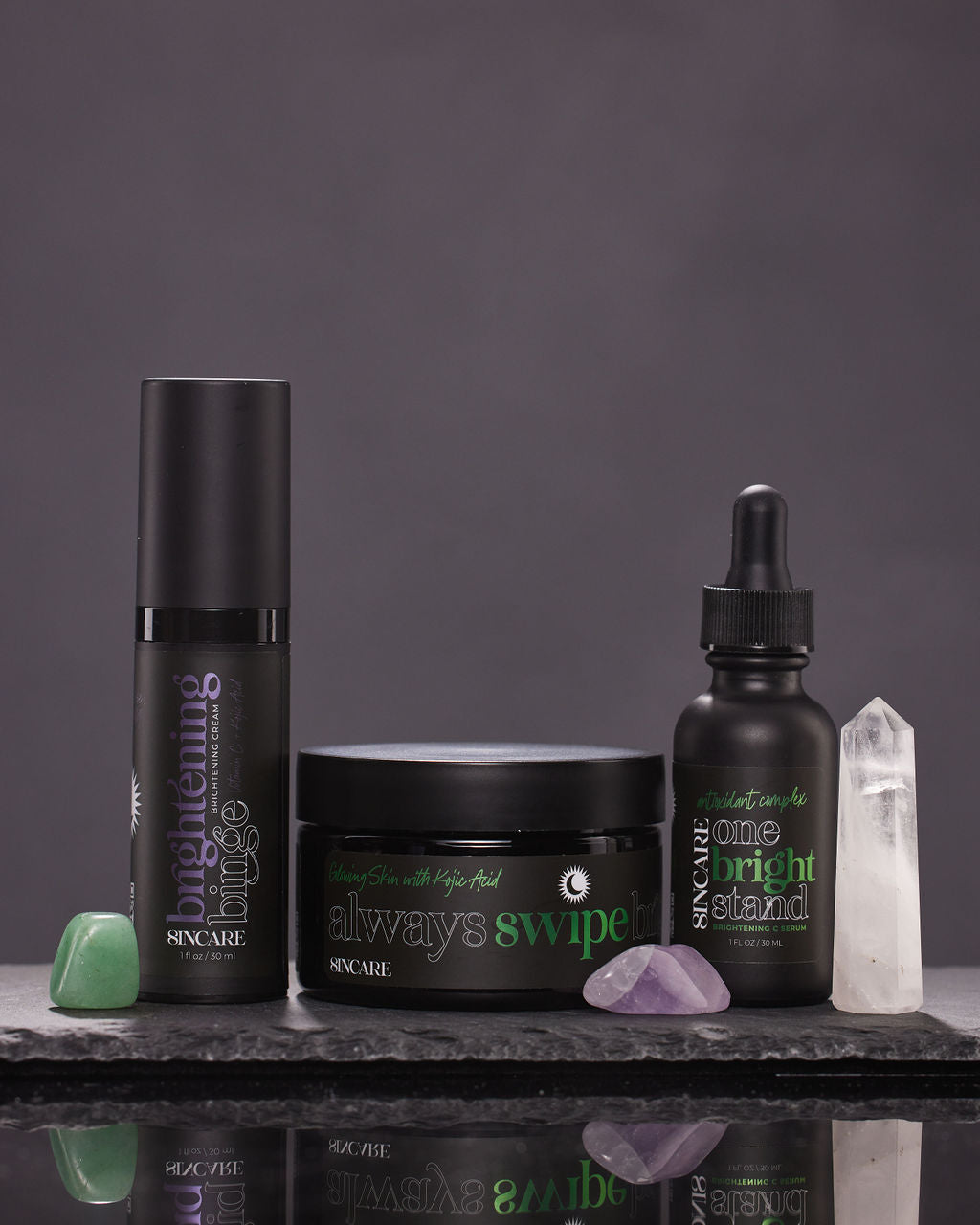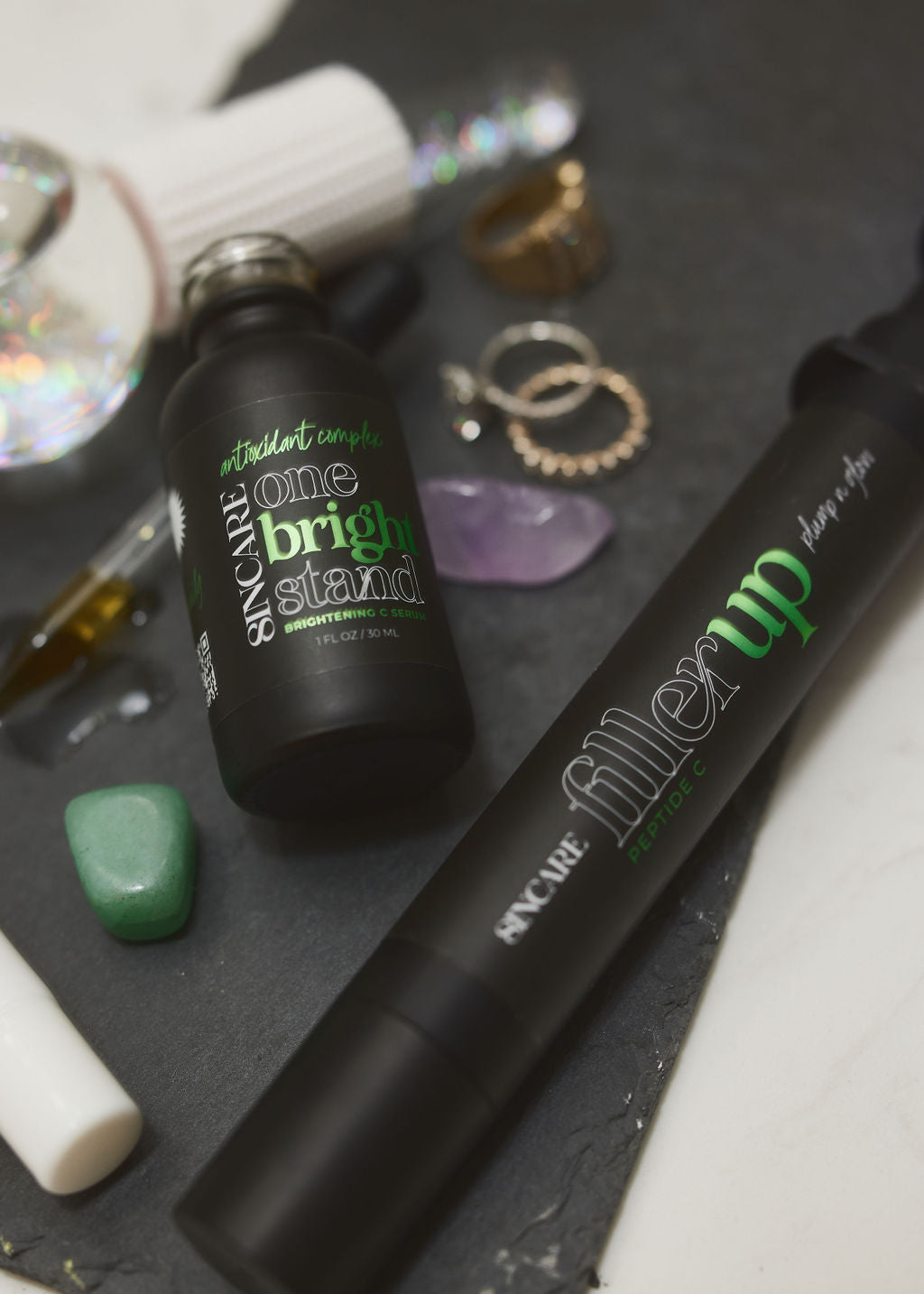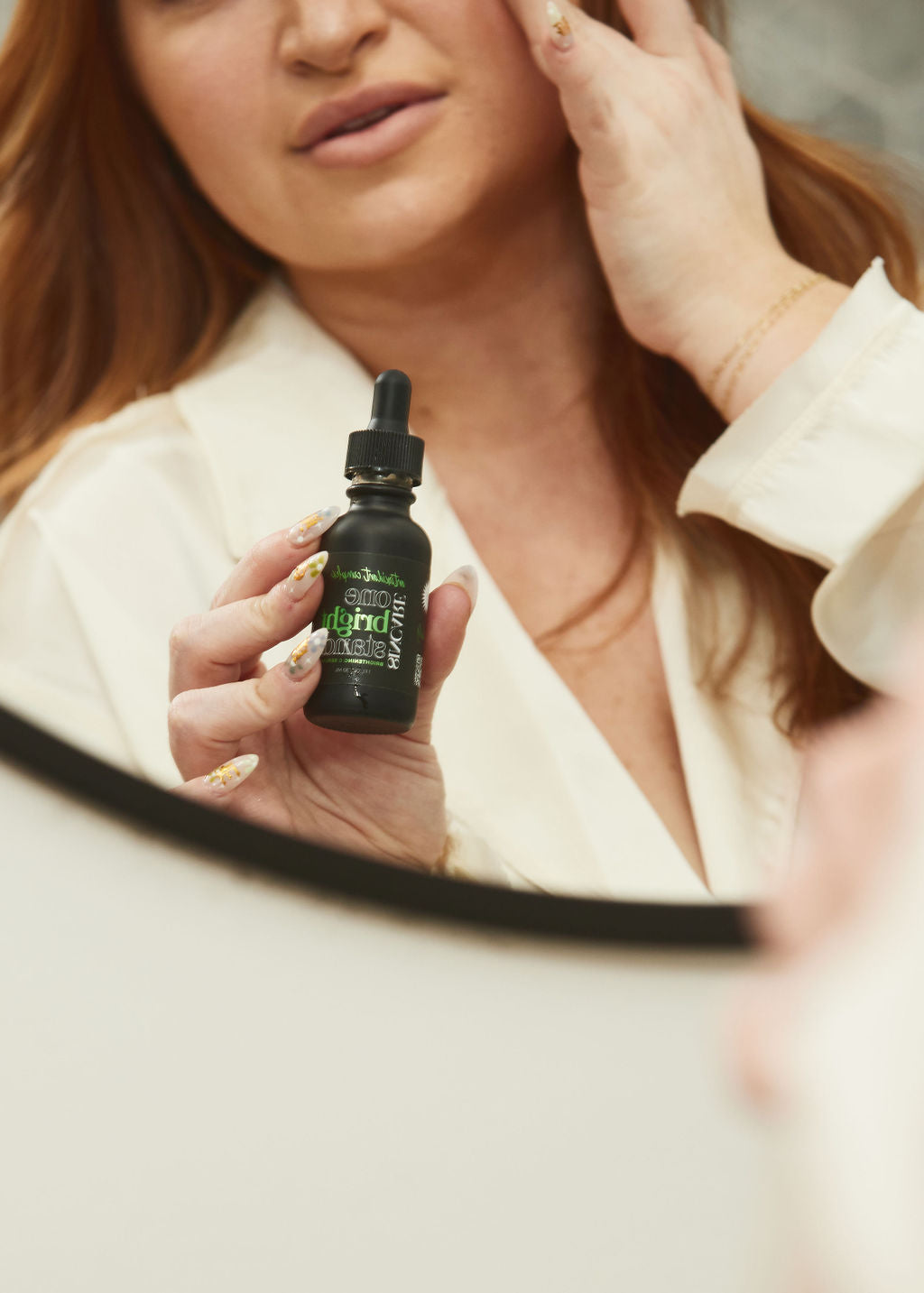 One Bright Stand
Dark spots & sun damage getting you down? With our high-potency formula, this antioxidant complex keeps your complexion looking light, fresh, and full of energy. 
Sinfully Hot Takes: 
Our formula is designed to absorb quickly into the skin to produce optimal results.
Living on the dark side doesn't have to mean you're stuck with unwanted dark spots forever. Vitamin C provides protection against sun damage while reducing hyperpigmentation to brighten your overall complexion.
Ferulic acid is our lifesaving key ingredient that gives Vitamin C the boost it needs – it's so effective, it's been approved in Japan as a natural sunscreen. 
Use 1x daily the morning. Safe for all skin types.
Video Demo Coming Soon!
Use One Bright Stand to maintain results from Photofacial or BBL, VI Peel, Microneedling targeting Pigment, Moxi and Cool Peel.
It's liquid gold babe. 
AM: Cleanser, One Bright Stand, Filler Up and or Brightening Binge
PM: Cleanser, Always Swipe Bright 6x/week, Poregasm Glow Pads 1x/week, Highdration, Tox Fix Spot Treat, Less Baggage
Active Ingredients: L Ascorbic Acid, Ferulic Acid, Hyaluronic Acid
Ingredients: Water (Aqua), Ethoxydiglycol, LAscorbic Acid, Propylene Glycol, Glycerin, Sodium Hyaluronate, Panthenol, Laureth-23, Ferulic Acid, Tocopherol, Phenoxyethanol, Ethylhexylglycerin, Triethanolamine