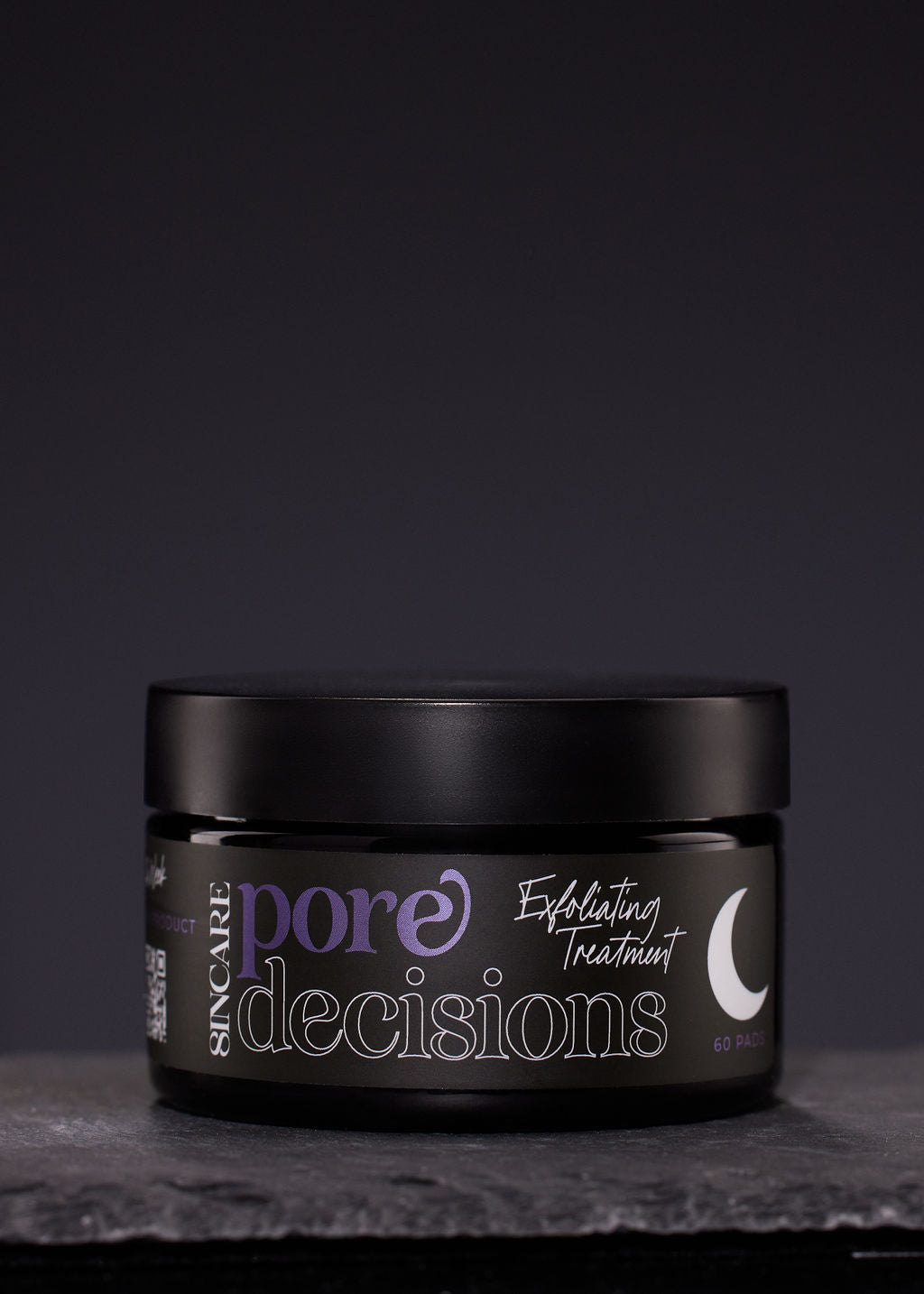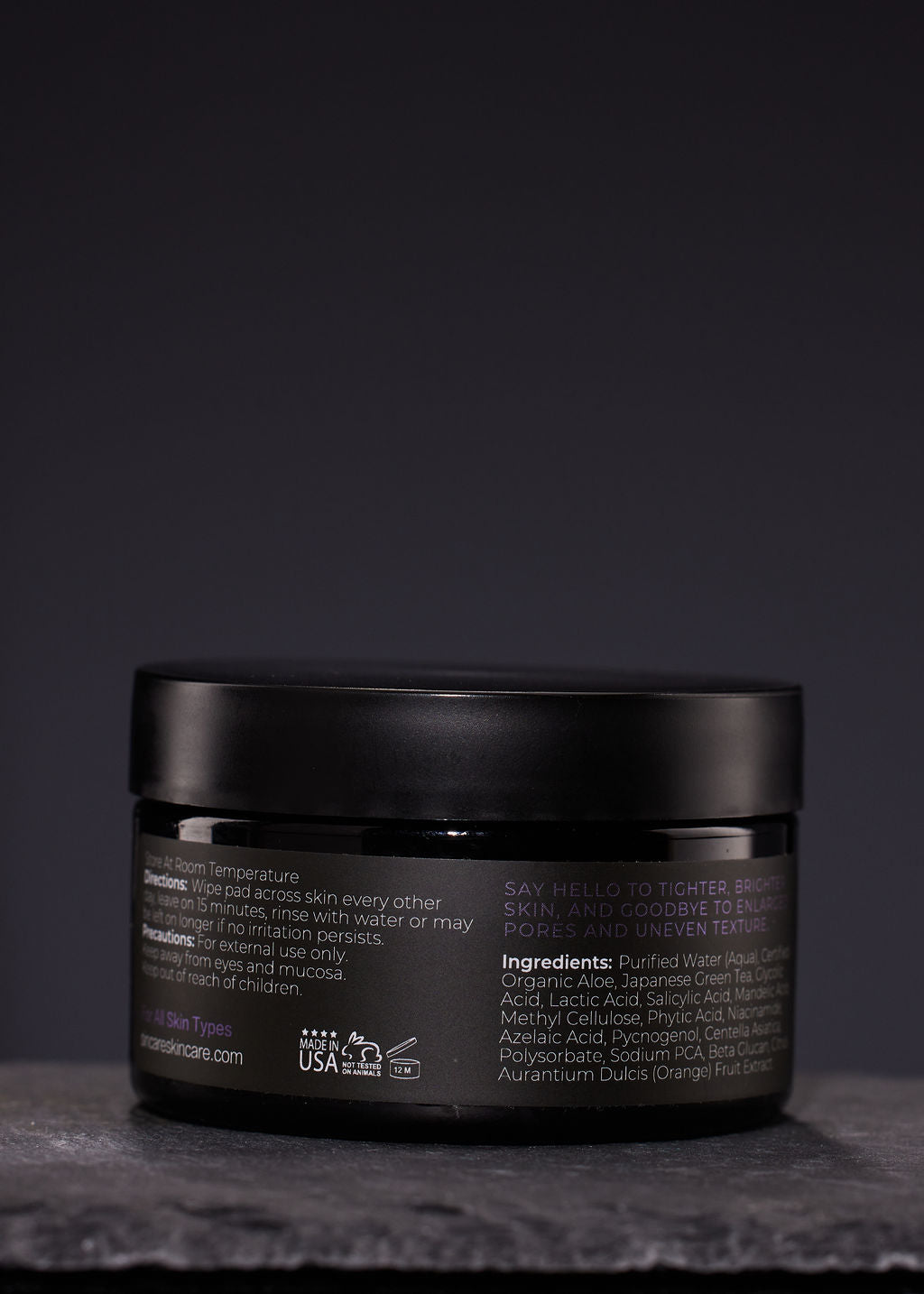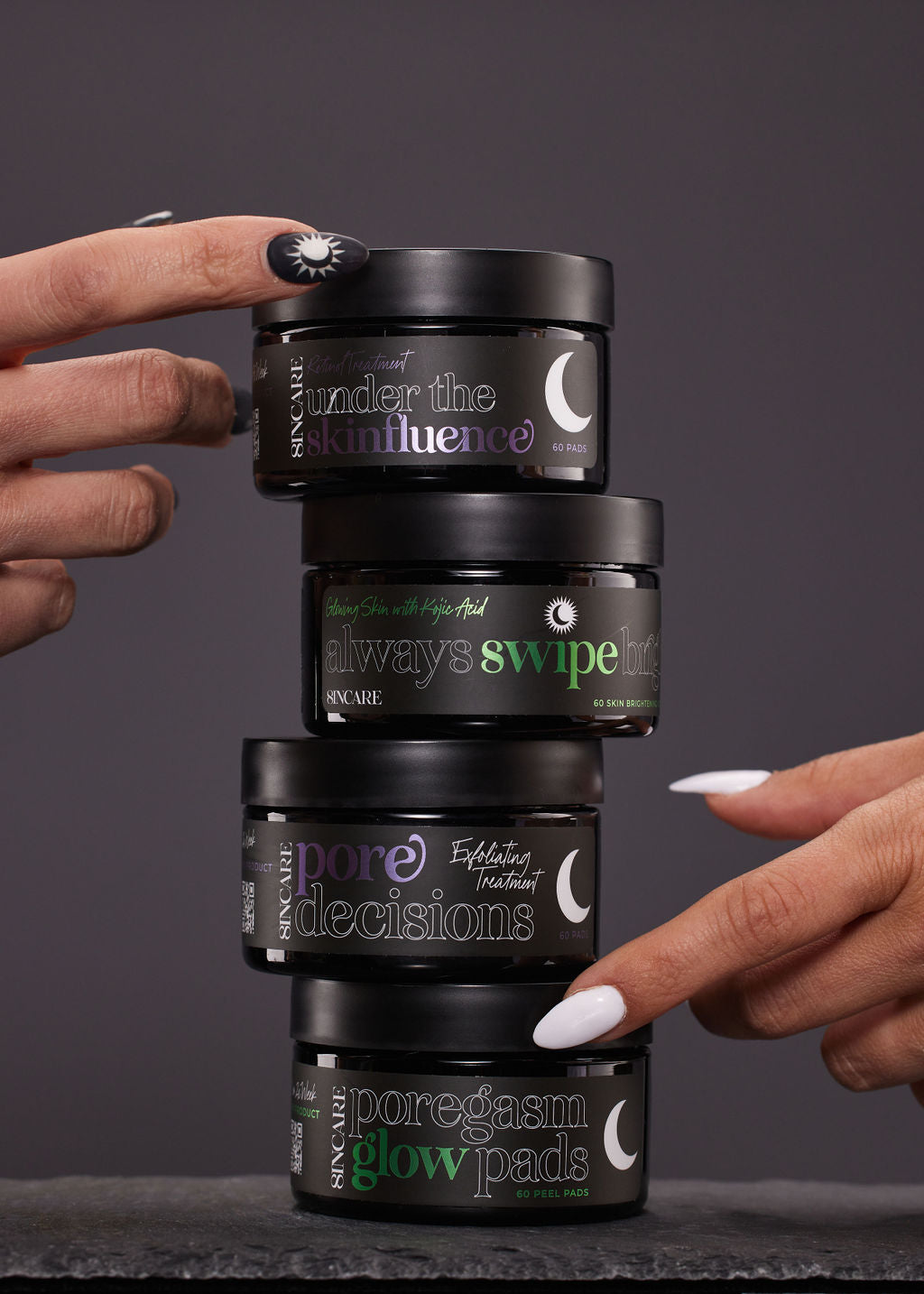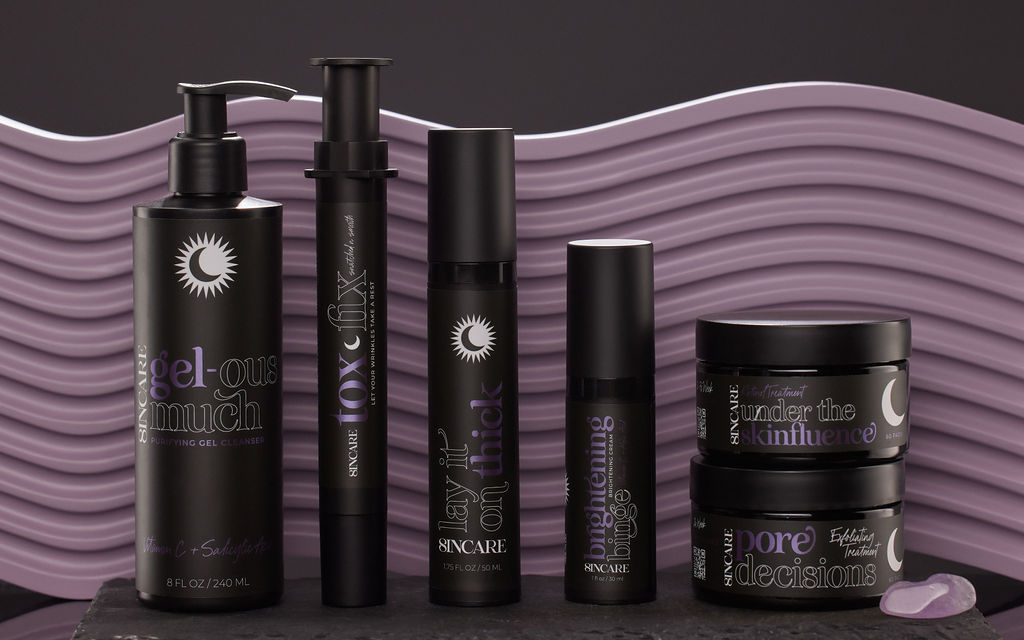 Pore Decisions
We love multitasking, which is why we OBSESS over these facial pads that correct and even your skin tone while exfoliants work to improve its overall texture for a smoother, silkier appearance. Say hello to tighter, brighter skin, and goodbye to enlarged pores and uneven texture.
Sinfully Hot Takes: 
The pads' antioxidant-rich Japanese Green Tea promotes skin regeneration and elasticity. Aging backward? Yes, please!

Our special formula contains niacinamide (B3), which has been shown to improve your skin's protective barrier, decrease the effects of photo-aging from sun exposure, and reduce the production of those unwanted, acne-causing oils. 

The non-hydroquinone formula can effectively peel and brighten skin to create a fresh, youthful look – even when you haven't gotten your full 8 hours of sleep.
Use 2x per week or as directed in your skincare quiz results. Apply and allow to sit for 10-15 minutes, rinse, and gently pat dry.
Use Pore Decisions to maintain results from Microneedling, Microneedling + RadioFrequency and Peels
AM: Cleanser, One Bright Stand, Filler UP, HIGHdration
PM: Cleanser, Pore Decisions 2x/week, Under the Skinfluence 5x/week, Tox Fix Spot Treat, Less baggage
Active Ingredients:
Glycolic Acid, Lactic Acid, Salicylic Acid, Mandelic Acid, Phytic Acid, Niacinamide, Azelaic Acid
Ingredients:
Purified Water (Aqua), Certified Organic Aloe, Japanese Green Tea, Glycolic Acid, Lactic Acid, Salicylic Acid, Mandelic Acid, Methyl Cellulose, Phytic Acid, Niacinamide, Azelaic Acid, Pycnogenol, Centella Asiatica, Polysorbate, Sodium PCA, Beta Glucan, Citrus Aurantium Dulcis (Orange) Fruit Extract