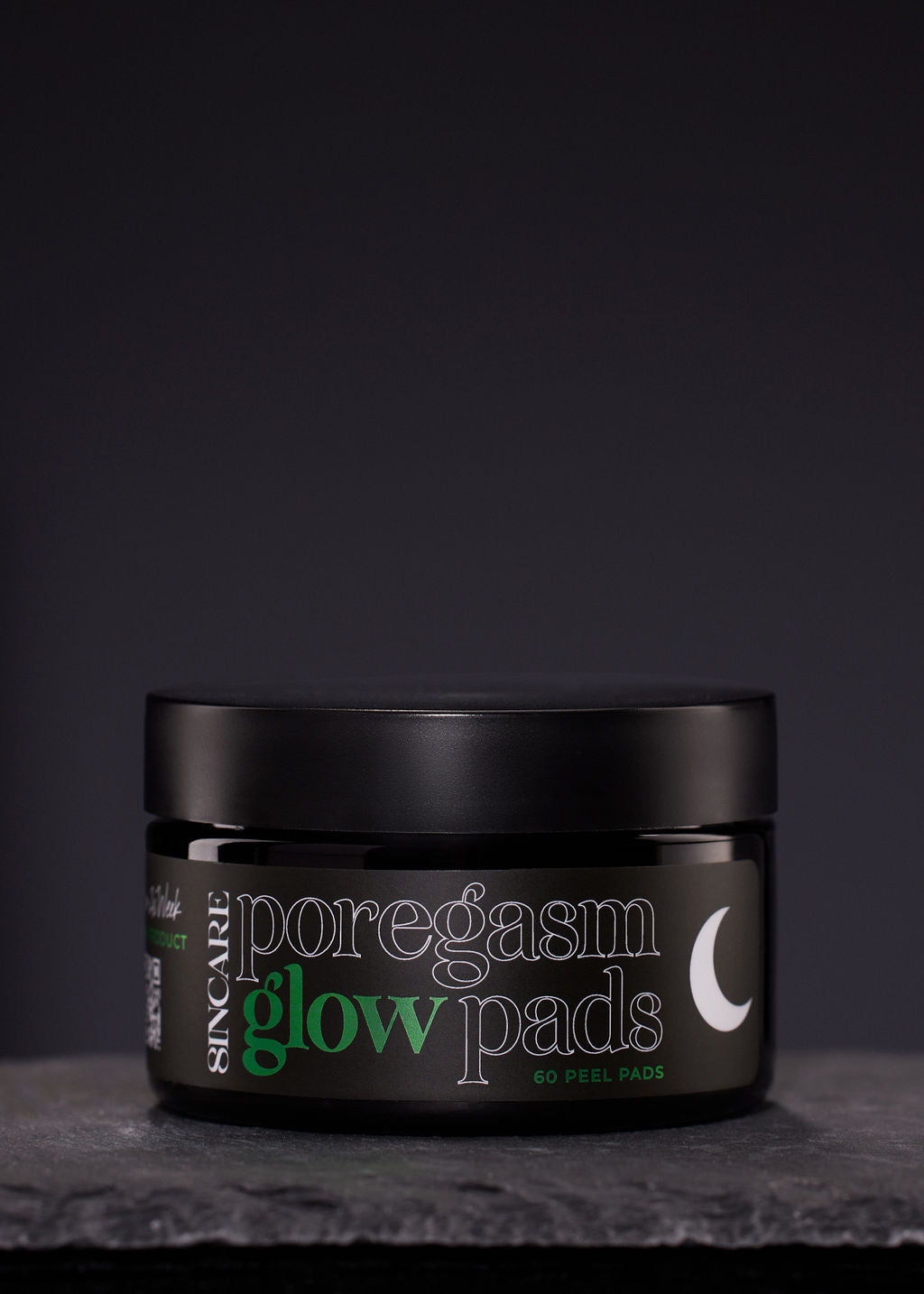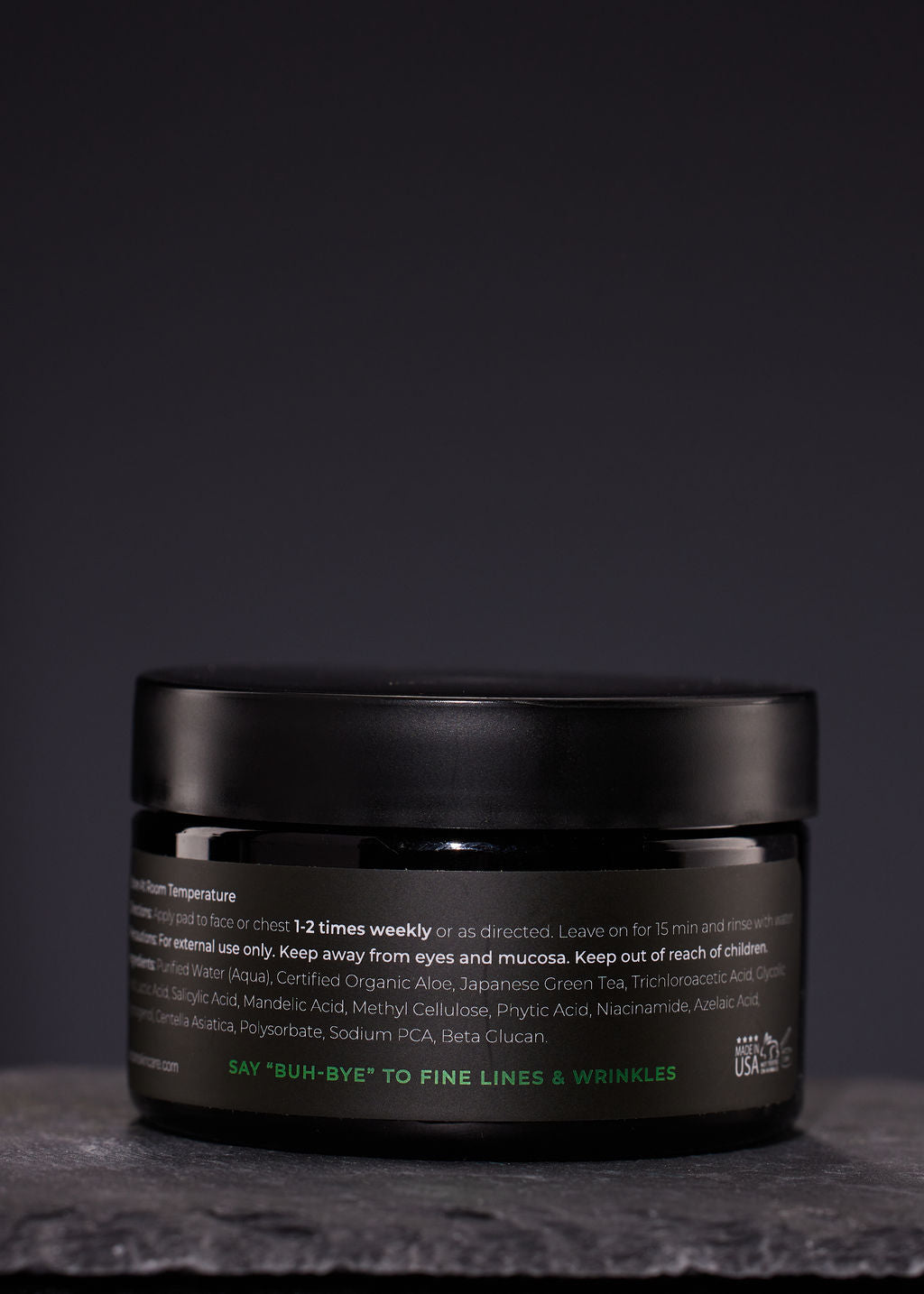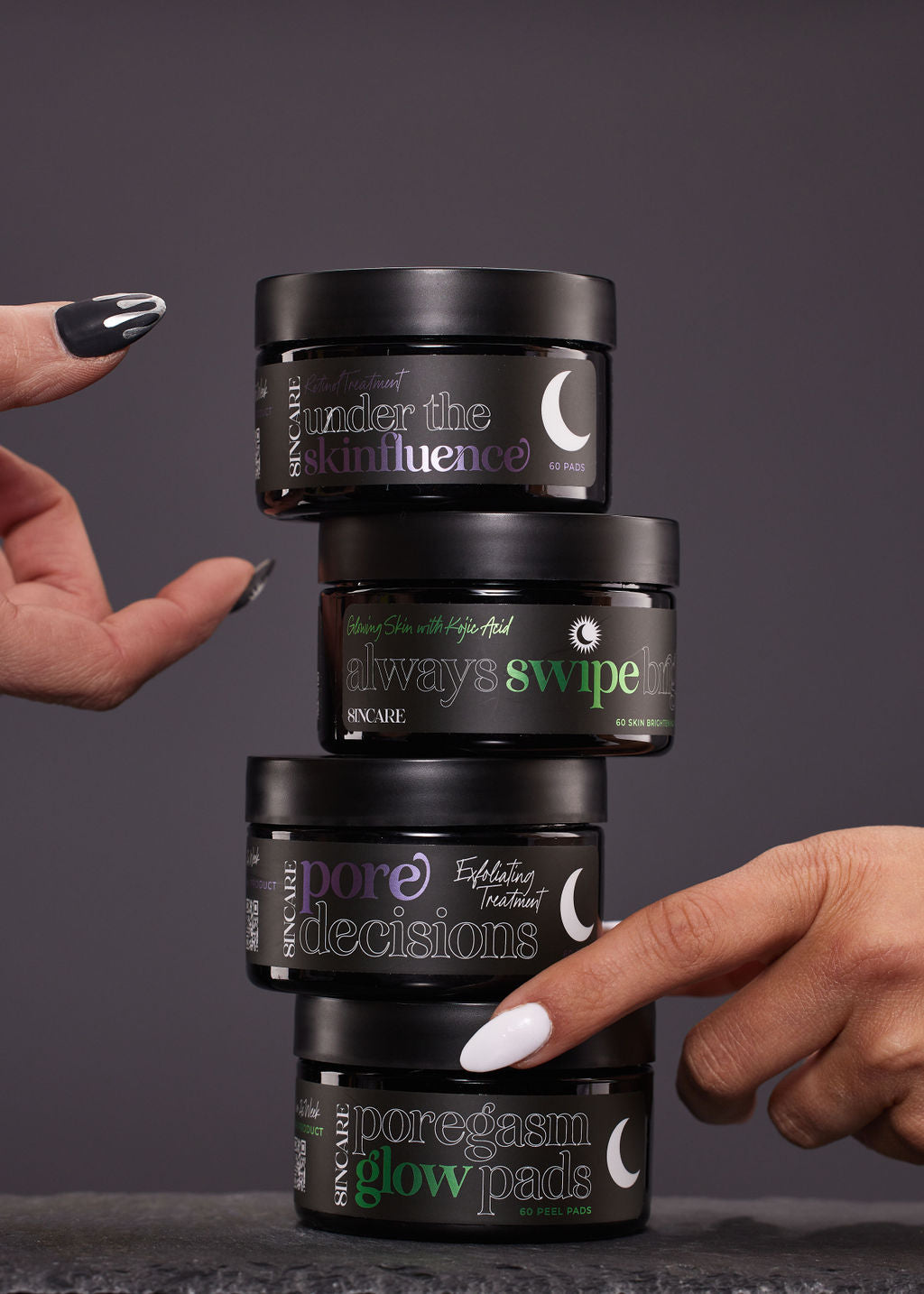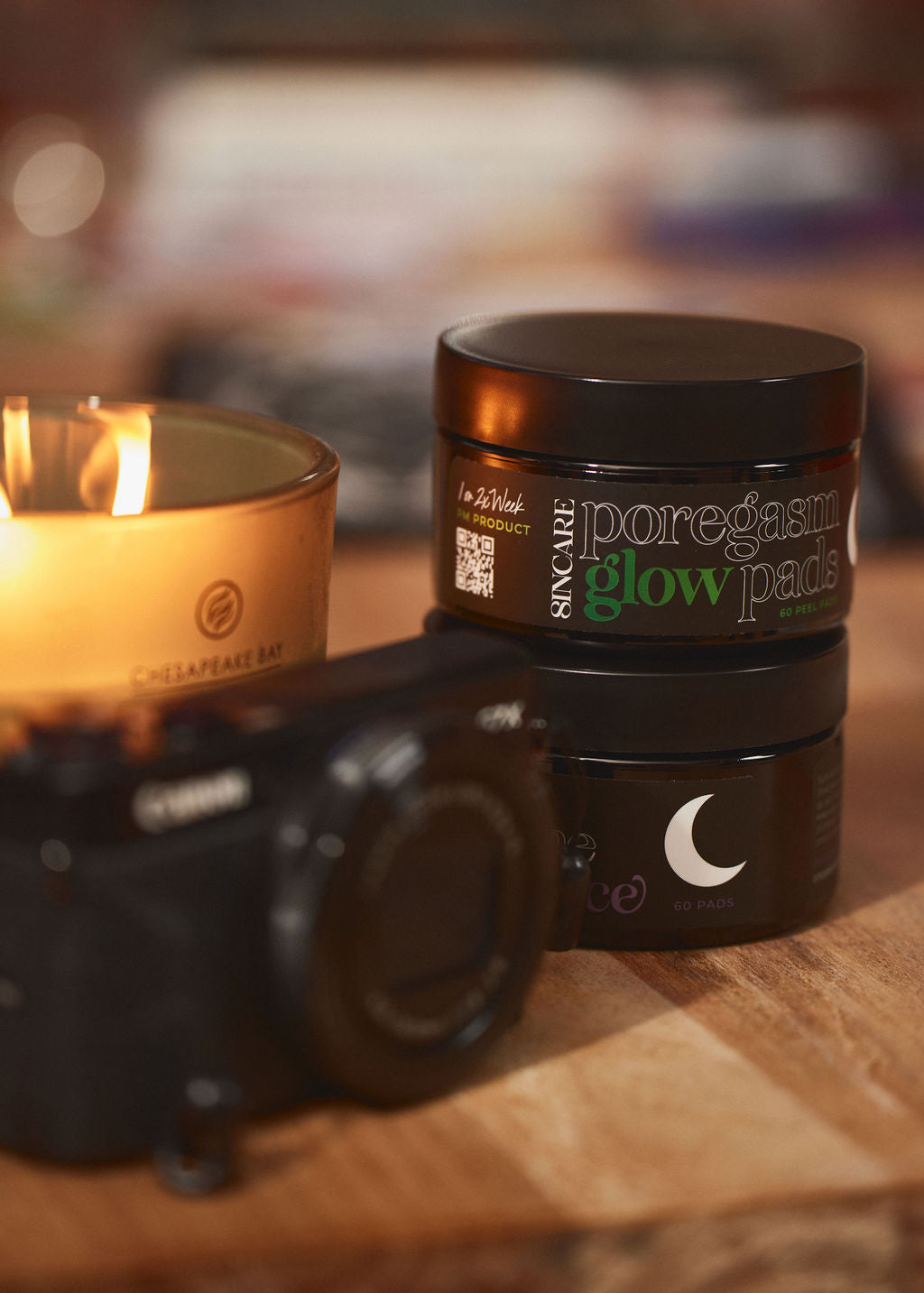 Poregasm Glow Pads
Anti-aging? Sis, say less. Our peel pads are packed with a special formula designed to reduce the appearance of fine lines, wrinkles, blemishes, and scarring often caused by the sun. Your skin will be basking in its new, healthy glow — yeah, the poregasm is real. 
Sinfully Hot Takes:
We love the addition of antioxidant-rich Japanese Green Tea in this product that promotes skin elasticity. 

The Certified Organic Aloe kicks dryness to the curb by adding the moisture your skin needs to bounce back.

Centella Asiatica, an Asian longevity herb used in Ayurvedic Medicine, keeps your skin as strong and tough as you by promoting the healthy production of collagen.
Use 1x per week or as directed in your skincare quiz results. Apply and allow to sit for 10-15 minutes, rinse and gently pat dry.
Video Demo Coming Soon...
Use Poregasm Glow Pads to maintain results from Microneedling, Microneedling + RadioFrequency, Peels, Dermaplaning and Hydrafacial
AM: Cleanser, Always Swipe Bright, Filler UP
PM: Cleanser, Under the Skinfluence 5x/week, Poregasm Glow Pads 1x/week, Tox Fix Spot Treat, Lay it On Thick, Less baggage
Active Ingredients:
Trichloroacetic Acid, Glycolic Acid, Lactic Acid, Niacinamide, Azelaic Acid, Salicylic Acid, Phytic Acid, Mandelic Acid
Ingredients:
Purified Water (Aqua), Certified Organic Aloe, Japanese Green Tea, Trichloroacetic Acid, Glycolic Acid, Lactic Acid, Salicylic Acid, Mandelic Acid, Methyl Cellulose, Phytic Acid, Niacinamide, Azelaic Acid, Pycnogenol, Centella Asiatica, Polysorbate, Sodium PCA, Beta Glucan